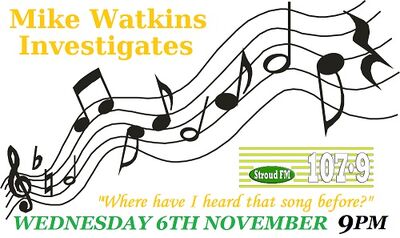 Promotional Information
One of my deepest investigations to date. Find out the songs that your favourite number ones, chart hits and rock tracks were allegedly copied, plagiarised or ripped off from. I promise you will be astonished. Money back guarantee (although it's free to listen). Featuring the likes of Deep Purple, Coldplay, The Beatles, The Jam, Ray Parker Jnr, Led Zeppelin, James Blunt and many more. Of course, it may simply be co-incidence that the riffs, chord structures and progressions were the same. You decide.
Ad blocker interference detected!
Wikia is a free-to-use site that makes money from advertising. We have a modified experience for viewers using ad blockers

Wikia is not accessible if you've made further modifications. Remove the custom ad blocker rule(s) and the page will load as expected.