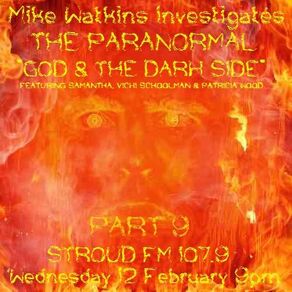 GOD & THE DARK SIDE
Edit
In tonight's ‪paranormal‬ investigation Mike Watkins delves into the dark side with psychic Medium Samantha. We'll be discussing God theory, healing and the more sinister aspects of the spiritual world. Also there's an intriguing interview with Vicki Schoolman and Patricia Wood who talk about their experiences at Royston Cave on the Hertfordshire/Cambridgeshire border.
Ad blocker interference detected!
Wikia is a free-to-use site that makes money from advertising. We have a modified experience for viewers using ad blockers

Wikia is not accessible if you've made further modifications. Remove the custom ad blocker rule(s) and the page will load as expected.