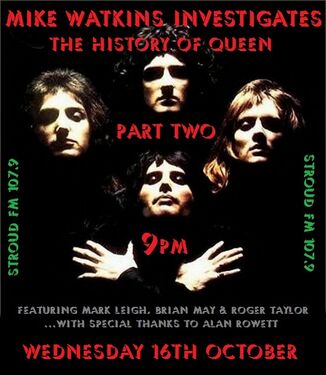 Promotional Information
The second part of Mike Watkins' Queen documentary featuring interviews with Brian May and Roger Taylor. Mark Leigh and Mike Watkins continue their discussion on the first 10 years of the band's history, working through each album and voicing differing opinions on the way the band developed.
Ad blocker interference detected!
Wikia is a free-to-use site that makes money from advertising. We have a modified experience for viewers using ad blockers

Wikia is not accessible if you've made further modifications. Remove the custom ad blocker rule(s) and the page will load as expected.