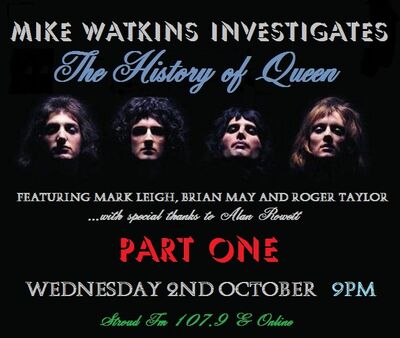 Promotional Information
The first of three shows examining one of the most influential bands of all time – which will be broadcast over the next few months. Featuring interviews with Brian May and Roger Taylor, the first episode looks at their first 10 years. Mark Leigh and myself take a critical look at how their music and image changed throughout the years. Did they betray their rock roots, or were they simply naturally adapting their musical style? We don't necessarily have the same opinions, so whether you are a Queen fan or not, it's worth tuning in. Which one of us will you agree with? Many thanks to Alan Rowett, without whom this series of shows would never have been possible.
Ad blocker interference detected!
Wikia is a free-to-use site that makes money from advertising. We have a modified experience for viewers using ad blockers

Wikia is not accessible if you've made further modifications. Remove the custom ad blocker rule(s) and the page will load as expected.