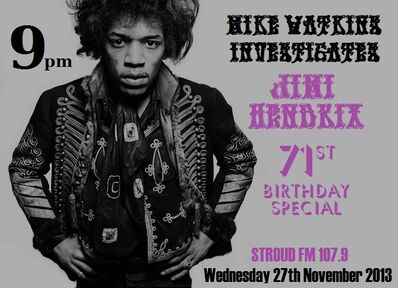 Promotional Information
An unashamed self indulgent journey through the music and history of one of the greatest guitarists of all time, James Marshall Hendrix. The majority of tracks are taken from the original vinyl albums. No remastered, clean sounds on this show – just Hendrix as he wanted it to sound. If you're a fan, this is a must – if you haven't heard Hendrix before – it's time to get experienced!
Ad blocker interference detected!
Wikia is a free-to-use site that makes money from advertising. We have a modified experience for viewers using ad blockers

Wikia is not accessible if you've made further modifications. Remove the custom ad blocker rule(s) and the page will load as expected.