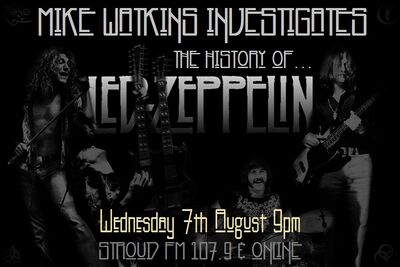 Promotional Information Edit
A must for all Led Zep fans, rock fans and anyone who knows anything about music – whatever genre you're into. A trip down memory lane with one or two stories you may already know and a few you probably don't. Album by album I take a look at the ups and downs of arguably the most influential rock band of all time. I hope you have as much fun listening as I had putting it together.
Ad blocker interference detected!
Wikia is a free-to-use site that makes money from advertising. We have a modified experience for viewers using ad blockers

Wikia is not accessible if you've made further modifications. Remove the custom ad blocker rule(s) and the page will load as expected.