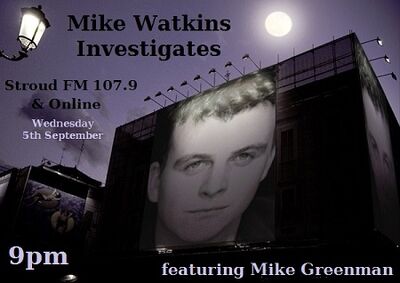 Promotional Information
Gloucestershire actor and artistic director Mike Greenman talks about the evolution and development of his MPG Theatre Company – the ups and downs of working in the entertainment industry and his latest project, "Daddy's Girl"; a powerful and unrelenting look at how becoming a parent at an early age effects your life and the lives of those around you. Music from Robbie Williams, Queen, Kula Shaker, Stereophonics, Donovan & Chad Wornfoot.
Ad blocker interference detected!
Wikia is a free-to-use site that makes money from advertising. We have a modified experience for viewers using ad blockers

Wikia is not accessible if you've made further modifications. Remove the custom ad blocker rule(s) and the page will load as expected.