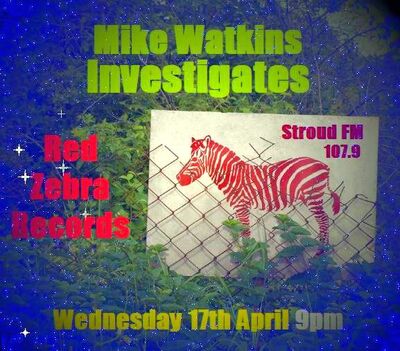 Promotional Information
Edit
This week the show features an interview with James Rhys Baylis and Joe McGarrigle, two of the founder members of fresh new Gloucestershire based record company Red Zebra Records. The digital age has meant that the music industry has had to adapt very quickly to the changing nature of buying and listening to music. Hear all about the plans and opinions of two of the most 'clued in' guys in the business. There are also tracks from two of their signings; Cheltenham band Strange Things Frighten Us (STFU) and Welsh band Seconds From Ruin. If you're a music fan, you won't want to miss this!
Ad blocker interference detected!
Wikia is a free-to-use site that makes money from advertising. We have a modified experience for viewers using ad blockers

Wikia is not accessible if you've made further modifications. Remove the custom ad blocker rule(s) and the page will load as expected.