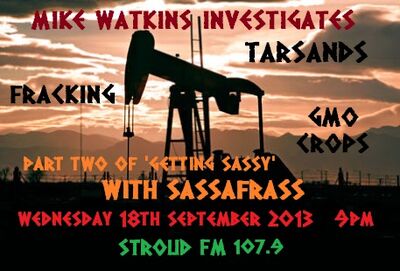 Promotional Information
Edit
Fracking is commonplace in the US. Find out first hand just how devastating to a community it really is. Learn all about the potentially catastrophic tarsands project and the dangers of genetically modified crops – which are now the staple diet of the American people. There's an exclusive playing of Sassfrass's track 'Frack Attack', featuring Neil Young's guitarist Anthony Crawford, plus more classic tracks from one of the most politically active bands on the planet. If you thought the first show was emotional; just wait until you hear this one!
Ad blocker interference detected!
Wikia is a free-to-use site that makes money from advertising. We have a modified experience for viewers using ad blockers

Wikia is not accessible if you've made further modifications. Remove the custom ad blocker rule(s) and the page will load as expected.