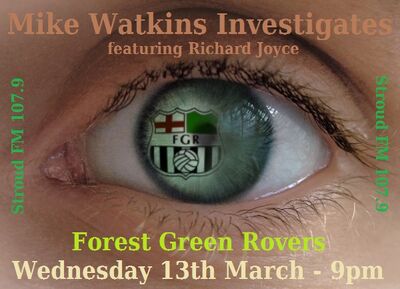 Promotional Information
Edit
An hour long documentary about Forest Green Rovers – one of the most incredible success stories in sport. How can a village team based at the top of a hill in the Cotswolds be pushing for a place in the Football League? FGR's press officer Richard Joyce joins Mike Watkins as they take a look at the history of this incredible club.
Ad blocker interference detected!
Wikia is a free-to-use site that makes money from advertising. We have a modified experience for viewers using ad blockers

Wikia is not accessible if you've made further modifications. Remove the custom ad blocker rule(s) and the page will load as expected.